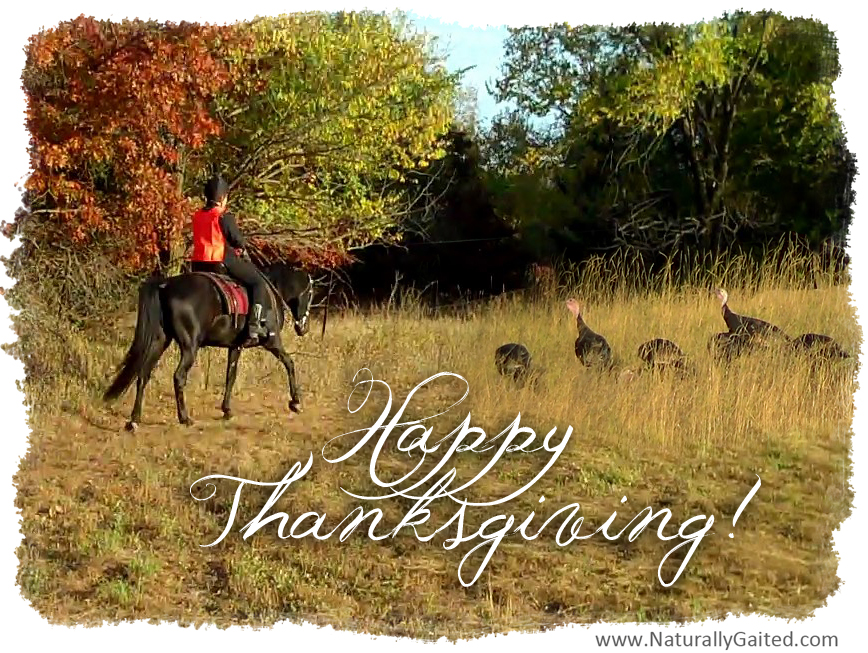 By Jennifer Klitzke
I have so much to be thankful for: a wonderful horse-tolerant husband, a loving family, my faith, good health, lots of friends (many of which are not human), living in a free country, and a job which affords me the means to own and care for my naturally gaited Walking horse Makana.
Ever since I was a child I dreamed of living on a farm and riding horses. Every birthday, Christmas, and loose tooth, came with the request of owning a horse. The pony phase never left me. I grew up to be a horse crazy lady and married a wonderful man later in life which led us to the country, a hobby farm, and my naturally gaited Walking horse in my back yard.
Wishing you and yours a blessed and happy Thanksgiving!