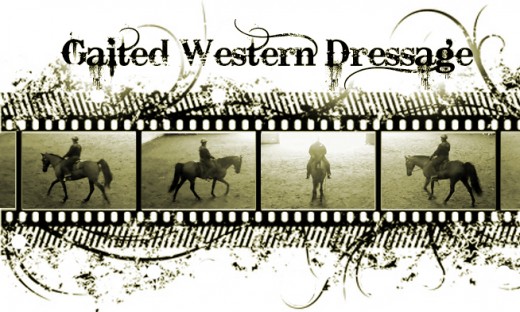 By Jennifer Klitzke
Driving to the Western Dressage Clinic on Saturday, May 24, reminded me of our Annual B.L.E.S.S. Your Horse Clinics in Proctor, MN because the dense fog gave me a viewing distance of two car lengths. Thankfully I had a passenger who knew where we were headed, otherwise I think my GPS would have made me more lost than ever!
Over fifty fun and friendly horse people came together for a wonderful clinic hosted by Enchanted Hollow Farm in Buffalo, MN and organized by Judy Conger and Gene Hacket which focused on the up-and-coming equine sport of Western Dressage.
Speakers included AnnMarie Brockhouse with the Western Dressage Association of Minnesota and Western Dressage Association of America, Judy Conger, Jan Halter and me.
After a morning of lively conversations, education, an informational overview about the WDAA, door prizes and lunch, we headed to the barn for an afternoon of riding demonstrations. Jan Halter showed her Second Level dressage gelding and how dressage has improved their partnership. I rode my TWH mare, Gift of Freedom through the NWHA First Level, Test One gaited dressage test after demonstrating first level gaits, lateral exercises, the power of "long and low," and relaxation in bringing a gaited horse into a frame to begin four-beat gaited movements.
Afterwards, Jan rode her quarter horse through a western dressage test, and then dressage instructor Judy Conger coached two brave volunteers through the basics of western dressage on their horses. The "before's" and "after's" were inspiring. Both horses were jogging in a relaxed and round frame.
NWHA First Level, Test One gaits
httpv://youtu.be/k5EPaqEsgRo
NWHA First Level, Test One
httpv://youtu.be/gE7i4QSFTOk