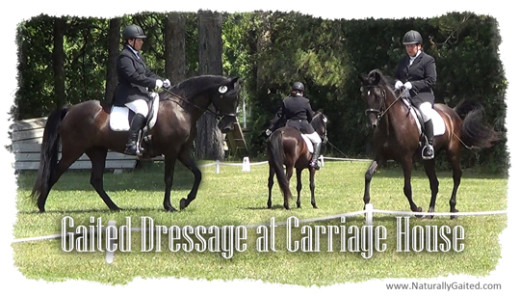 By Jennifer Klitzke
Inspired by seeing another gaited horse at the last Three Ring Circus schooling dressage show, I had to take my 11-year-old naturally gaited Tennessee walking horse mare, Gift of Freedom (Makana) to Three Ring Circus II held Sunday, August 8, 2015 at Carriage House Farm in Hugo, MN.
This time the dressage tests were ridden on a grass arena which made for a beautiful backdrop of mature trees. We were blessed with impeccable weather, and my lovely husband joined me to capture the event on camera.
Since the NWHA First Level Tests are the same as the USDF First Level Tests (with exception of flat walk and running walk in place of trot), Makana and I were scored with the other first level entries. As the only gaited horse, we placed 3rd and 4th with scores of 64.7% riding NWHA First Level Test One and 62.6% in NWHA First Level Test Three. It was close—only .3% separated us from 2nd place.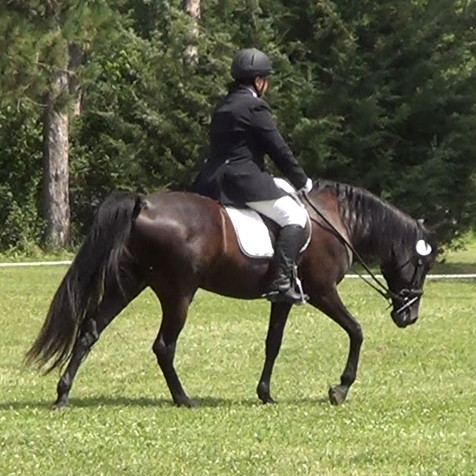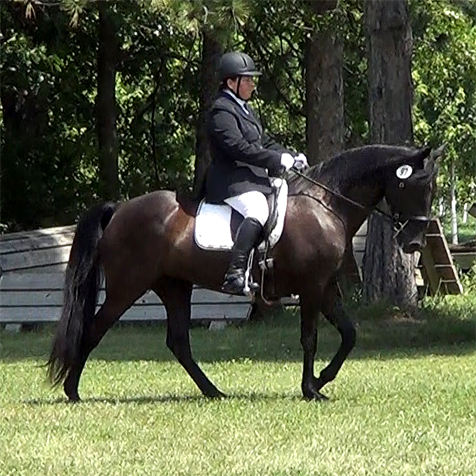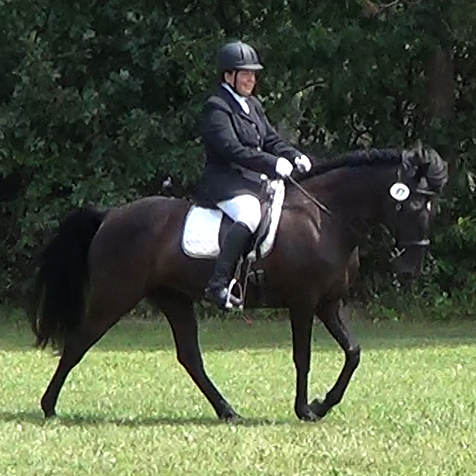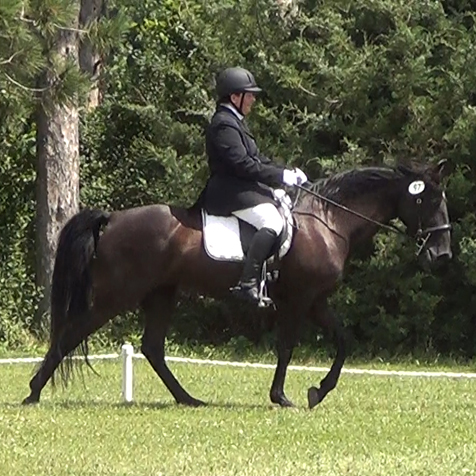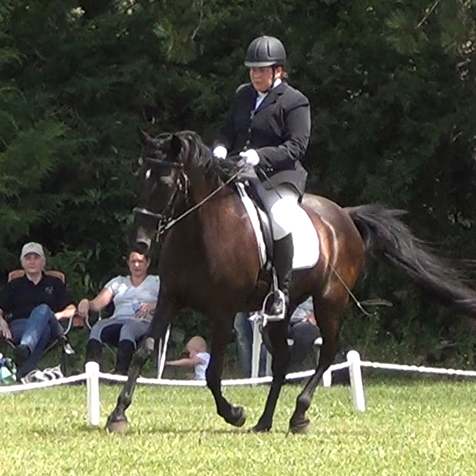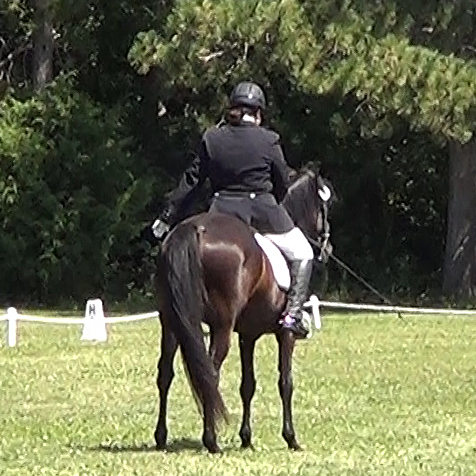 I was very pleased with how Makana performed here tests. She was consistent in connection, depth of stride, rhythm, and balance in her flat walk, and she moved through the corners and circles maintaining a nice bend. It showed in our scores, too. We earned "8s" on our free walk and halt salute and many "7s" on 10-meter flat walk circles and 15-meter canter circles.
Areas of improvement include showing more difference between the flat walk and running walk, more precision on my part riding Makana through the counter canter serpentines to "x" and keeping Makana straighter through the leg yields at a flat walk.
Judge Jennie Zimmerman commented that she's worked with gaited horses and encouraged me to further develop the running walk to show more difference from the flat walk, but overall we rode very nice tests.
Thank you to Carriage House Farm for hosting and organizing the Three Ring Circus II schooling dressage and hunter jumper show and for accommodating gaited dressage. It is always a joy to ride at such a fantastic facility!